Vietnamese cuisine introduced in Beijing
A four-day festival of Vietnamese culinary delights is taking place in Beijing, China through August 24.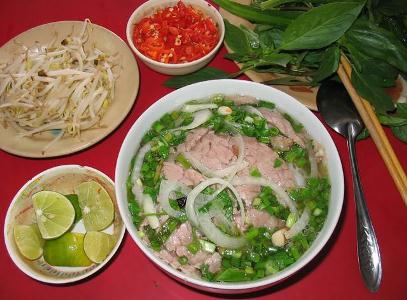 According to the organising board, online registration for attendance has far exceeded expectations, showing the popularity of Vietnamese food.
The festival will serve mainly traditional dishes, such as pho, spicy beef noodle soup and fried and fresh spring roll.
At the opening ceremony on August 20, Head of the Vietnam Centre for Women and Development (CWD) Pham Thi Huong Giang said through the event, the Vietnam Women's Union hopes to promote Vietnamese culture and advance mutual understanding between the two peoples.
The event is co-organised by the Vietnam Embassy in China, the CWD and its Chinese counterpart.
Get cheap visa to travel Vietnam, please click this link to apply visa to Vietnam online: http://www.cheapvietnamvisaonline.com/apply-vietnam-visa.
Related news items: