Vietnam Visa for Italian
If you are a Italy passport holder and plan to stay in Vietnam within 15 days, you do not need a Vietnam visa from 1/7/2015 to 30/6/2016.

Yet, for those who are not citizen of  and not in the Vietnam visa exemption list, or those Italy citizens who wish to stay in Vietnam for more than 15 days, a valid Vietnam visa is required.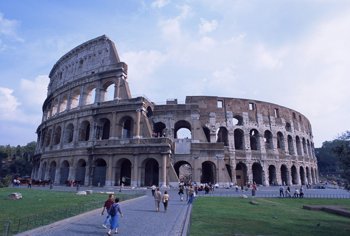 From this country, you can get a visa to Vietnam by two 2 options:

1. Get Vietnam Visa on Arrival at lower cost (get visa stamped at Vietnam International Airports on arrival)
Vietnam Visa on arrival is beneficial for those who live far away from the Vietnamese embassies and do not wish to send their passports away by postal mail.
- Issuing unit: Vietnam Immigration Department
- Processing time: 1 to 2 working days
- No Passport sendoff required
- How it works? You go online at Apply Vietnam Visa, fill in the secure form, and just wait 2 working days (normal service) or within 1 working day (urgent service) to get your Vietnam Visa Approval Letter via email, and take this letter + your passport + 2 photos + some dollars as stamping fee to get your visa at airport. Further information, please visit application process.
2. Get Vietnam Entry Visa at Vietnam Embassies:
You apply for Visa to Vietnam in person at the Vietnam Embassy in Italy
- Issuing unit: Vietnam Embassy
- Processing time: 4 to 5 working days
- Your original passport required
Embassy of Vietnam in Roma, Italy
Address: Via di Bravetta, 156 00164 ROMA
Phone: (+39) 06.661661
Fax: (+39) 06.661575
Note: Office hour: Monday - Friday: Morning: 8.30a.m - 13p.m Afternoon: 14.30p.m - 18.00p.m
- Before applying for Vietnam visa, make sure your passport has minimum 6 month validity and left pages.
- For visa on arrival option, it is applicable for those traveling by air to Vietnam.

Related news items: