5 reasons to travel to Sapa by road
Sapa is truly a place not to be missed for those wishing to admire the famous rice terraces and experience the authentic life of minorities.
Did you know?
The September 21, 2014, the highway Noi Bai - Lao Cai was opened to traffic . The circulation of this highway will be reduced travel time from Hanoi to Lao Cai from 7 hours to 4 hours. This becomes certainly the best choice for a Sapa tour instead of the night train as before.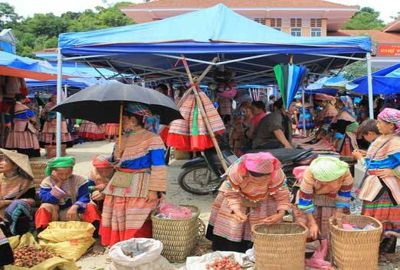 It is simple to give 5 reasons or benefits of why it is the best way from Hanoi to Lao Cai, Sapa.
1. Save time: With the highway from Hanoi - Lao Cai, the time will be reduce from 7 to 4 hours to Sapa and then, 1 hour from Lao Cai to Sapa, located 40 km from Lao Cai. So you have more time to explore this beautiful region.
2. Admire the landscape on the road: You can totally admire the landscape beside the road that change gradually from the plain to the mountain. You do not have this experience if you take a night train.
3. Benefit your time in Hanoi: Before, to go to Sapa, we had to take the night train to Lao Cai and arrive at 04:30 am in the early morning. It's too soon and you have to wait at the train station before starting your Sapa tour. If you go to Sapa, you can dine at a nice restaurant, and sleep well at hotel in Hanoi.
4. Do not waste time at the station: You can of course save time waiting at the station before the departure time.
5. Play less: Finally, if you travel to Vietnam with your family or your friend, from 4 people in a group, you can profit a really reasonable price compared to the train.
Contact us at This email address is being protected from spambots. You need JavaScript enabled to view it. to get cheap Vietnam visa on arrival and cheap Sapa tour.
Related news items: