Travel to Sapa: Things to know
If you are planning your holiday in Vietnam, Sapa is definitely a great idea. Travel to Sapa, you will be overwhelmed by the stunning beauty of terraced rice fields, and surprised by the friendliness and innocence of ethnic people here. However, if you have never been Sapa, the following Sapa travel tips might be useful for you.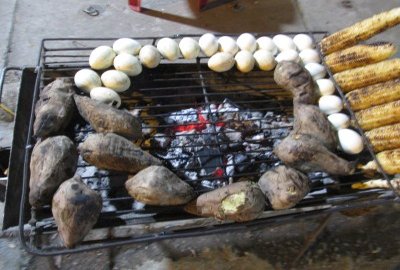 Best time to visit Sapa
You should visit Sapa in dry season when the weather is relatively stable with sunny days and cool nights. If you want to see the stunning beauty of terraces in Sapa, from July to September is the best time. The cool and dry weather with the stable temperature makes it the perfect time for trekking and photos.
Transportation
From Hanoi, there are three main ways to get Sapa: by trains, by cars and motorbikes. The first way to get Sapa is to take the train from Hanoi to Lao Cai. Travel to Sapa by trains is cheap and safe but Sapa has no railway station. You need to take a bus, taxi or jeep from Lao Cai railway station to get Sapa (it's about 38 km and 50 minutes).
The second way is by cars: buses or private cars. One ticket of the bus is also cheap, about US $100. However, on the way to Sapa, there are many interesting things, so if you have enough money, you should book a private car with guide to get Sapa. If you are strong enogh, you can choose motobikes. It's also amazing.
Thing to do in Sapa
There are many things to do in Sapa, one of the best Vietnam's destinations. Trekking from one village to others (Lao Chai, Ta Van, Giang Ta Chai, Ta Phin Villages, etc) and taking photos are considered as the most amazing activity. You also can visit some colorful ethnic markets such as Bac Ha, Can Cau, Muong Khuong markets, etc. if you are adventure lover, trekking to the Fansipan mountain is the best choice. At night, you can walk around Sapa town and enjoy a lot of street food such as: pork skewers, duck eggs, sweet potatoes and chestnuts, too, with a lighter snack of com lam, or sticky rice in a bamboo pipe.
Contact us at This email address is being protected from spambots. You need JavaScript enabled to view it. to get cheap visa travel to Sapa.
Related news items: