Argentina
Vietnam Embassy in Argentina functions as a channel of communication between Vietnam Government and that of Argentina and acts as the official representative of the Vietnam in Argentina. Following is major information about Vietnam Embassy Argentina which may be useful to you in many cases.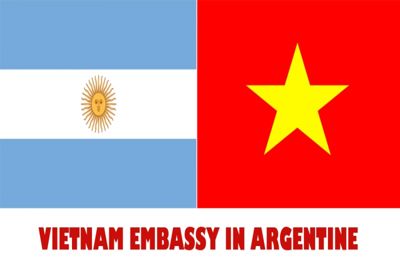 Embassy of Vietnam in Buenos Aires, Argentina
Address: 11 de Septiembre 1442 (CP 1426), Belgrano Buenos Aires, Capital Federal - Argentinaral ARGENTINA
Phone: (054.11) 4783-1
Fax: (054.11) 4782
Citizens or residents in Argentina can choose between two options to apply for visa to Vietnam:
1. Reaching the Vietnam Embassy in Argentina to apply for Vietnam visa by yourself; OR
2. Applying for Vietnam visa on arrival online (Get your Vietnam Visa authorization letter before you go and pick up Vietnam visa at airport). Please visit our Application Process to better understand how Vietnam visa on arrival works.

Related news items:
Older news items: