Cheap ways to travel Vietnam
The Vietnamese has a saying "Cheap is not good and good is not cheap, you get what you pay for". The saying is especially true in Vietnam tourism where there are hundreds of travel companies and tour operators claiming to offer high quality products at cheap prices. Many tourists travelling to Vietnam try to keep the cost down by visiting travel forums, reading reviews from other travellers about hotels, transports. They try to find the best travel services within their budgets.
Consider a special tour package to Vietnam usually includes flight or train tickets from this city to the next destination, hotel accommodation, meals, transfers between hotels and airports. It does not include medical insurance, laundry, telephone and drinks.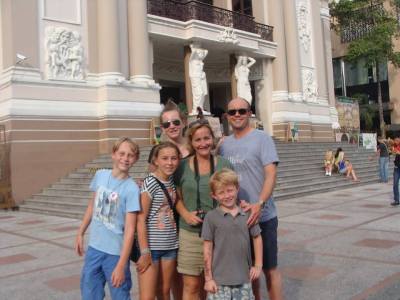 You can get cheap tours to Vietnam by booking a package tour through our travel agent, with many services included, it is always cheaper to book a package than all services separately, keep in mind that most of your Vietnam tour cost will go to accommodation and transports, as Vietnam Airlines is almost the only carrier in Vietnam and some local airlines are operating as cheap airliners however these providers only operate between Hanoi and Ho Chi Minh city, the two biggest cities in Vietnam at each end of the country, and these two cities are only starting and finishing points where travellers enter and leave Vietnam.
Accommodation take a large part of your Vietnam tour cost, the more professional hotels in the city centres of Hanoi, Hoi An, Sai Gon, Hue or Nha Trang offer higher prices than hotels in the outside areas, and these rooms usually are at the corner of the building has don't have a view. So our works with hotels on contract rates so that they can have better price than public or walk-in rates.
It is advisable to have your transfers between hotels and airports included in your tour; it will save your most valuable time and probably your money.
Taking group Vietnam tours instead of private tour is also a good way to keep the cost down, our online tour operator organizes join group tours to famous destinations such as Halong Bay, Sapa, and Mekong Delta. Tourists from different part of the World will share the transports, usually by shuttle bus with other group fellows, the buses are generally clean and comfortable, some inconveniences are visitors will have to wait for the bus to pick up every passengers at different hotels, and traffic conditions in the morning in cities like Hanoi or Ho Chi Minh city is really bad, sometimes you have to wait for an hour or so for the bus to pick you up.
In addition to this you can also travel Vietnam in low season, which last from May to October, during this time most tour companies, airlines and hotels offers promotion to travellers, July and August is flood season in the north and rain season in the south, a Vietnam trip to the stunning Halong Bay may be cancelled by bad weather however this is the most suitable time to visit North Vietnam as it is dry and sunny most of the time, Halong Bay can be best seen in this time and the rice paddy fields in Sapa are most wonderful.
Coming to Vietnam in low season you have a chance to acquire discounts for most services you book, actually you can have a bit of luxury at tight budget if you are a smart traveller, you can still have a decent cheap tour to Vietnam at an affordable price.
So decide when you are planning a tour to Vietnam and let us know about your planning. We will assist you at every step of your Vietnam journey.
Contact us at This email address is being protected from spambots. You need JavaScript enabled to view it. to get cheap visa and travel Vietnam.
Related news items: